Even though the 100Monkeys posted in a blog that Jackson Rathbone was not going to be appearing for the Chain Reaction show the audience were pleasantly surprised when a 90's shaved head Jackson appeared on stage with his fellow band mates Ben Johnson, Ben Grauper, and Jerad Anderson. Also on the stage as support was mentor Uncle Larry, YaYa and the Sandman (in 80's wig). Okay it wasn't really a surprised that Jackson showed up because I saw him walking with the band in the alley. 
Jackson addressed the scream tweens but could not hear him over the screams. Jacks usually more reserve let it hand loose last night tried to smile more for the flashing digi cameras. He sang a few songs (less than usual) and allowing Graupner and Johnson take the lead.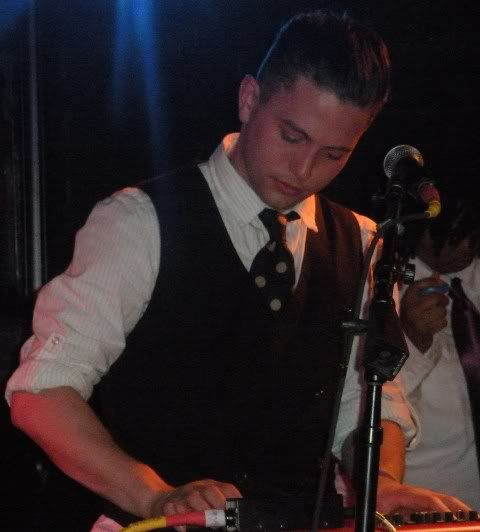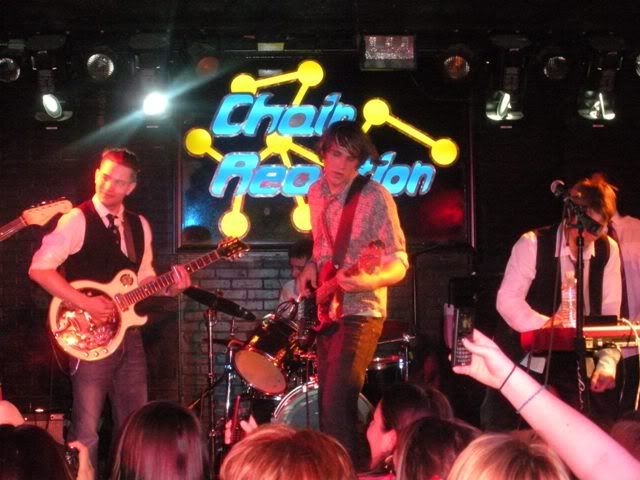 Jackson shows his musical talents as singer, guitarist, keyboardist and playing harmonica. Between songs Jackson told a joke he heard in while filming in Iceland and because I know he has a potty mouth but was keeping it under control since most of the patrons were minors.
At the end of the night some lucky fans were able to get a picture with Jackson but was quicky carted away by band members.